Sleeve patch for VITIAZ spetsnaz team.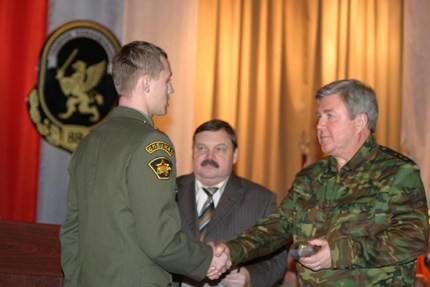 Vitiaz is a Russian Spetsnaz unit of the MVD. Vitiaz is assigned specifically to counter-terrorism duties. Vitiaz unit regularly conducts counter-terrorism patrols in Chechnya and along the Caucasus border. Vitiaz troops are also trained to stop rebellions in prisons and regular army units, should they occur. Approximately 75 members of Vitiaz have been awarded the title Hero of the Russian Federation for their bravery
...learn more
.
Price: $5.95
Item number: #10045
Shipping is only $2.95 on all domestic orders!
That includes US and US territories.
Shipping information for international customers. More info...
The best winter hats in the world - Ushanka.

Time-tested over decades of use by the hardy Russians to withstand their harsh winters.

Made in Russia from the highest quality locally manufactured materials only!

Great and useful gift for Christmas!