Flag of Russian Federation. Beret, hat patch.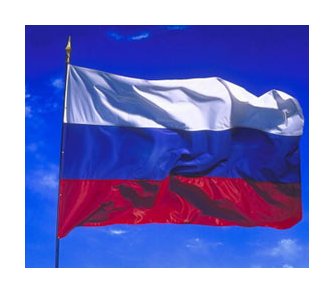 The flag of Russia is a tricolor of three equal horizontal fields, white on the top, blue in the middle and red on the bottom. The flag was first used as an ensign for merchant and war ships and only became official in 1896. Rumored to be based off of the Dutch tricolor, the flag was in use until the 1917 Revolution, which toppled the tsar and established a communist government. For that time period, a red flag charged with communist symbols was favored over the tricolor. It was not until the collapse of the Soviet Union in 1991 that brought back the tricolor as the official flag of the new Russian Federation. The modern era flag underwent a slight change in 1993 and has been officialized since 2000. The flag of Russia is the source of the Pan-Slavic colors, which is used by the national flags of Bulgaria, Croatia, Serbia and many others.
Price: $3.95
Item number: #12474
Shipping is only $2.95 on all domestic orders!
That includes US and US territories.
Shipping information for international customers. More info...
The best winter hats in the world - Ushanka.

Time-tested over decades of use by the hardy Russians to withstand their harsh winters.

Made in Russia from the highest quality locally manufactured materials only!

Great and useful gift for Christmas!